SACRAMENTO, Calif. – The suspect from last week's double homicide was killed by police after he shot two officers.
On Thursday at 5:30 a.m. Sacramento police officers were alerted by a license plate reader to a vehicle in the area of Fair Oaks Boulevard and Watt Avenue that was wanted in connection to the Janrick Avenue double homicide from last Friday.
Investigators linked the driver and the vehicle to the homicide. The suspect, identified as 41-year-old Eric Arnold was believed to armed and extremely dangerous.
At 10:39 a.m. officers located the wanted vehicle in the area of 65th Street and Fruitridge Road. Officers in a marked vehicle, followed the vehicle while waiting for additional resources to safely attempt to stop the vehicle. The vehicle traveled North on Franklin Boulevard and turned East on 27th Avenue.
The officers initiated a vehicle stop by activating their overhead lights and siren at which time Arnold stopped his vehicle on 27th Street, east of Franklin Boulevard. Officers began to give Arnold, the solo occupant of the vehicle commands to show his hands. Arnold did not comply with the orders the officers to reveal his hands.
Within seconds, Arnold abruptly exited the vehicle and immediately began shooting and advancing towards officers with a handgun, striking several marked patrol vehicles. A total of five officers returned fire, killing Arnold. During the exchange of gunfire, two Sacramento Police Officers were struck. The Sacramento Fire Department responded and transported both Officers to a local area hospital for treatment. Both officers are in stable condition and received non-life threatening injuries.
One of the injured officers is a 12-year veteran and the other a 27-year veteran of the department.
Homicide Detectives, Internal Affairs, Office of Public Safety Accountability and Crime Scene Investigation Units responded to the scene to begin the officer-involved shooting investigation. As part of the department's protocol, this incident is being investigated in conjunction with the Sacramento County District Attorney's Office, the Sacramento City Attorney's Office.
The Sacramento Police Department encourages any witnesses with information regarding the homicide or Officer Involved Shooting to contact the dispatch center at (916)264-5471 or Sacramento Valley Crime Stoppers at (916) 443-HELP (4357) or submit an anonymous tip using the free "P3 Tips" smartphone app. Callers can remain anonymous and may be eligible for a reward up to $1,000.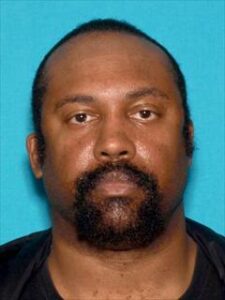 Support Public Service Journalism
Learn how you can become a sponsor of Public Safety News. Learn More