Sacramento Fire Department and Sacramento Police officers responded to a report of a vehicle into a commercial structure Saturday night just before 11 p.m. on Broadway just East of Martin Luther King (MLK) Blvd.
When firefighters arrived they found two vehicles up in the planter of the new residential building on the southeast corner of the intersection; one vehicle was on fire. Firefighters quickly extinguished the fire.
Witnesses stated that the gray compact came through the intersection eastbound on Broadway at MLK, lost control, departed the roadway up onto the sidewalk, tore through the grass, crashed through some cement and small trees and finally crashed into the parked, unoccupied, white Chevrolet Corsica and finally stopped just before hitting the building.
The driver of the gray vehicle had two passengers who suffered moderate injuries and were transported to the hospital via paramedics in unknown condition.
During the course of going through a field sobriety test, the driver of the vehicle was attacked by, whom we believe to have been, friends or family of the passengers he was transporting. Officers quickly broke up the altercation. The field sobriety test and breathalyzer test continued with the driver ultimately being taken into custody.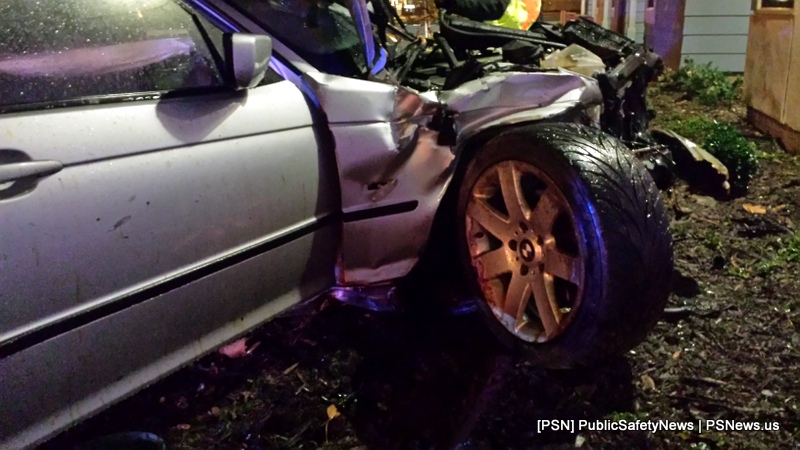 Support Public Service Journalism
Learn how you can become a sponsor of Public Safety News. Learn More